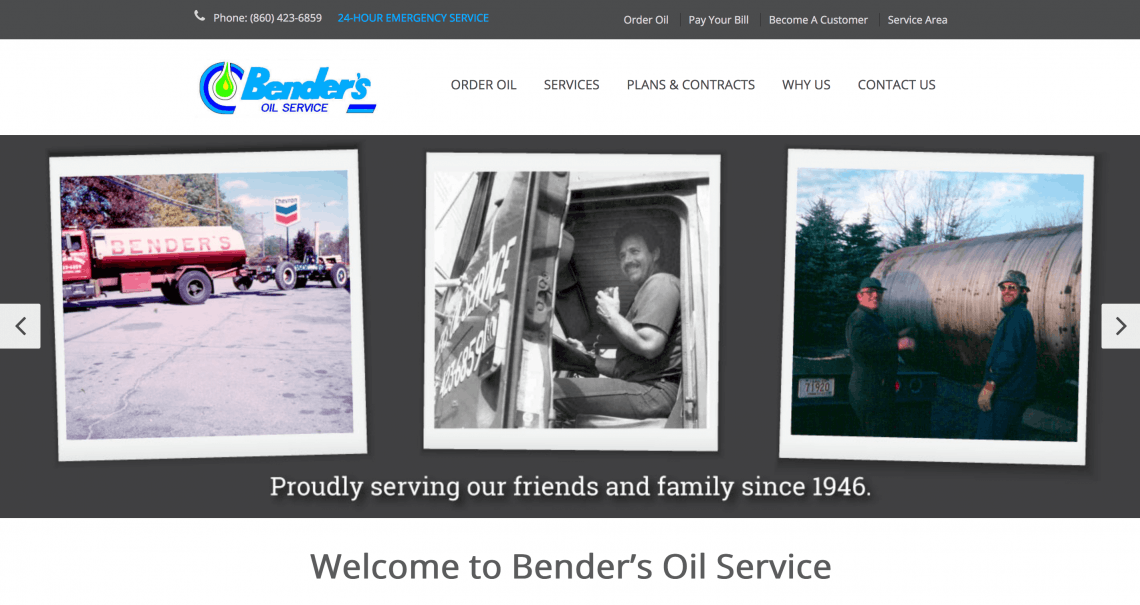 Bender's Oil Service had an old hand-coded site that was difficult to maintain and update. They came to us looking to prioritize online marketing efforts and move the business forward in a way that would help to reach the younger, more technically-savvy population. They had recently had their logo updated by an outside firm and wanted to apply it to the new site.
We developed a WordPress site that highlighted the long history of this family-owned business. The overall desired look was one that is professional and polished, easy to navigate, friendly to visitors, and presented the business as established and capable to potential customers. The site needed to be user-friendly, visually appealing and responsive. Most importantly, potential customers needed to be able to apply for service, and current customers needed to be able to place orders and pay bills.
We continue to maintain and update this site.
See it for yourself at bendersoil.com.