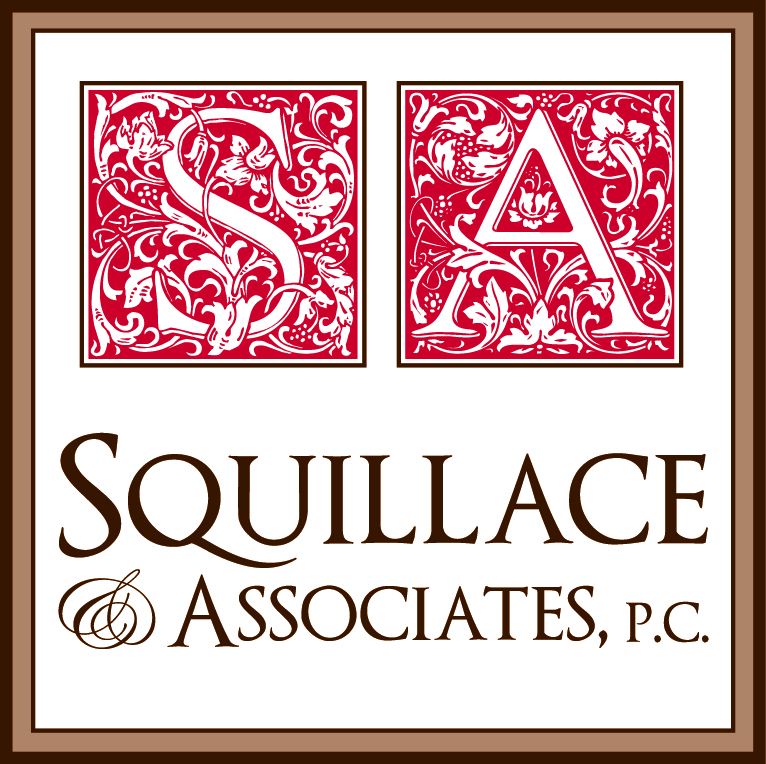 We first developed a logo for Squillace in 2007 when they initially launched their firm. They came back to us in late 2017 to revisit the mark again as they celebrated their 10th anniversary and prepared for an office move.
Similar to the existing logo, they wanted the new logo to strive for elegance, simplicity, boldness, originality and personality. We replaced the use of Classical nineteenth century and scroll-like elements, as well as engravers-inspired fonts, with more modern fonts and elements to be more reflective of the new office space.

Squillace & Associates, P.C.