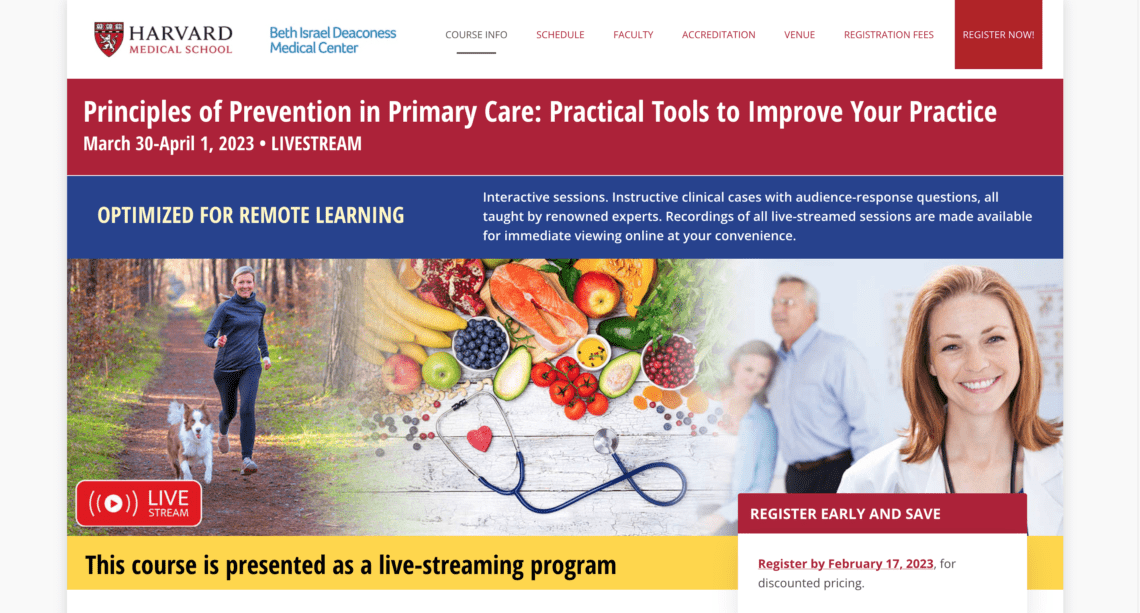 Agri Meetings manages several continuing medical education courses for Harvard Medical School: Critical Care Medicine, Diabetes and Its Complications, Laser & Aesthetic Skin Therapy, Musculoskeletal Ultrasound, Nephrology, Principles of Prevention in Primary Care, Testosterone Therapy and Sexual Dysfunction, and Update in Internal Medicine. We developed a site template that would work for all courses and then built sites for each course. We continue to maintain and update all of the sites.
These courses were in-person prior to the COVID-19 pandemic but they have all since moved to a live-stream format. We work with the audio/visual vendor to integrate the live-stream directly into a password-protected section of the site, as well as post Powerpoints and videos of presentations to a syllabus page for registrants to access upon the conclusion of each course.
We also develop branded marketing email templates for each course that are then provided to email vendors.
You can visit the various sites to learn more:
• Critical Care Medicine
• Diabetes and Its Complications
• Laser & Aesthetic Skin Therapy
• Musculoskeletal Ultrasound
• Nephrology
• Principles of Prevention in Primary Care
• Testosterone Therapy and Sexual Dysfunction
• Update in Internal Medicine

Agri Meetings/Harvard Medical School