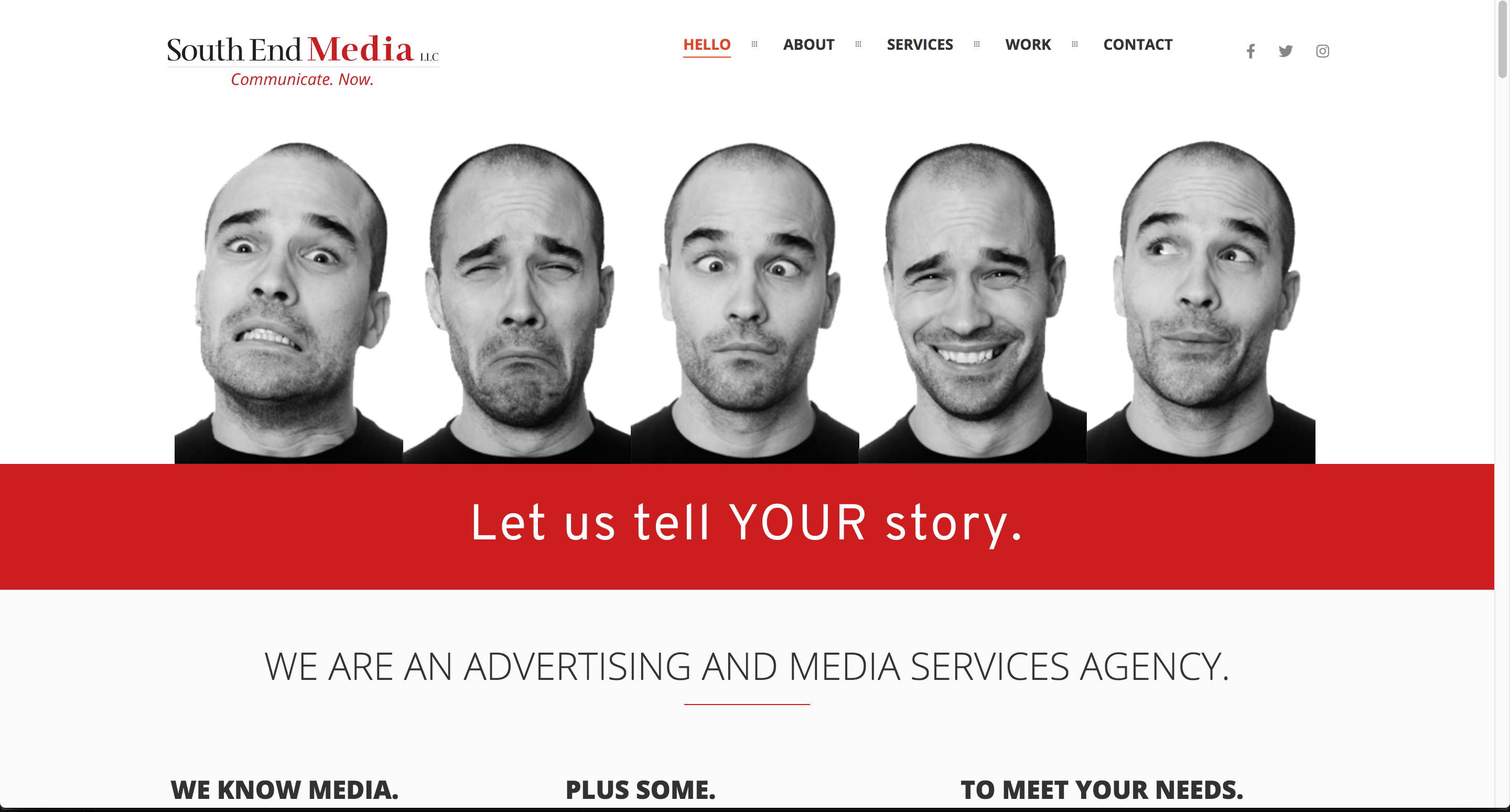 South End Media is an advertising and media services agency based in Concord, New Hampshire – and we've been working with them since 2001. They provide online advertising, outdoor, TV, radio, print, social media management and website design & development services to clients in the Home Improvement, Sporting Goods, Powersports, Hospitality, IT, and Automotive industries. And, like many creative firms, they were busy helping their clients and their own website fell to the wayside.
We worked within a tight budget to develop a one page site that would meet their needs, while ensuring that the site was now responsive and properly coded for search engine optimization (SEO). The site includes portfolio items, social media feeds, testimonials and a contact form.
We continue to maintain and update this site.
You can visit South End Media to learn more.