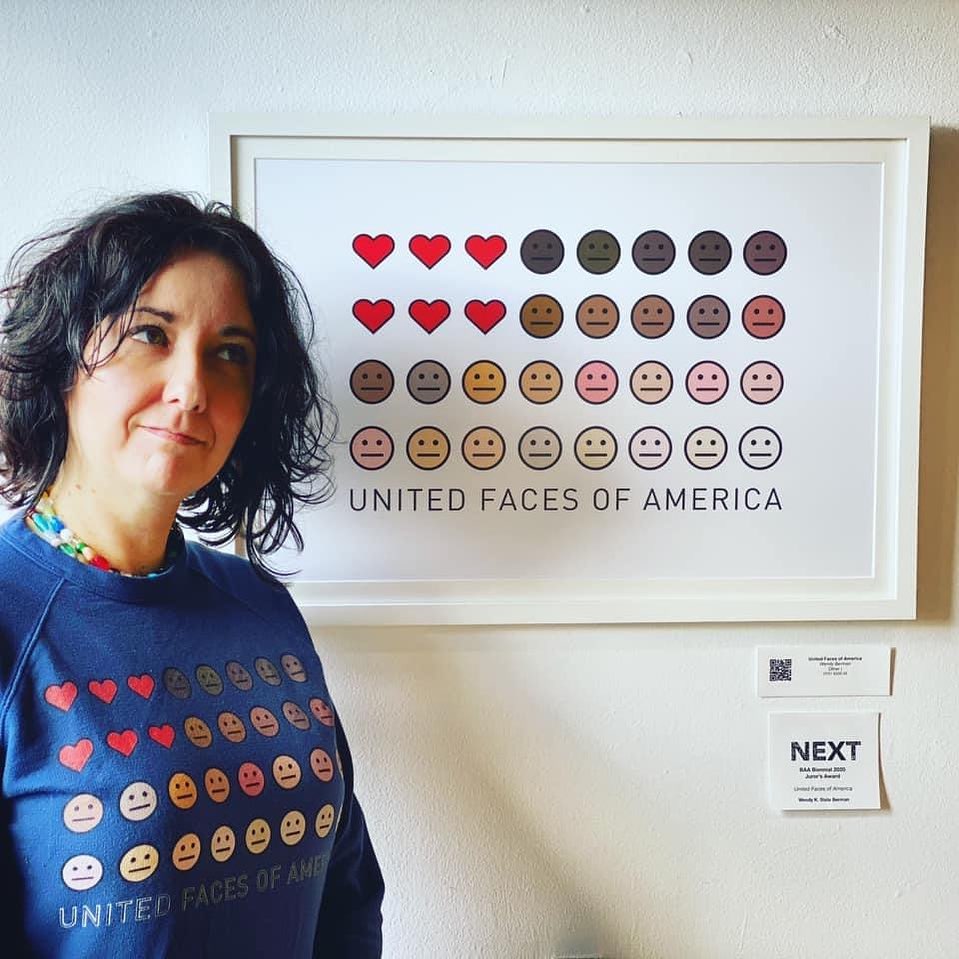 United Faces of America© is currently on display in the Berkshire Art Association NEXT Biennial Art Show until November 20th at the Lichtenstein Center for the Arts in Pittsfield. It was also awarded one of three Juror Awards in the show.
United Faces of America© is available on face masks, t-shirts, sweatshirts, household goods and accessories and 20% of profits are donated to organizations focused on fighting racial injustice.
Please note that this button will open a new window at Threadless.com.